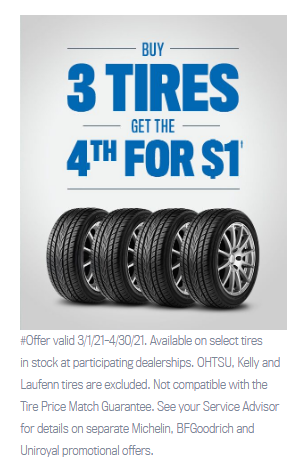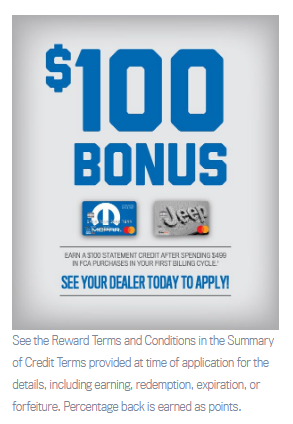 What are some of the Benefits of Membership to the Jeep Wave Program?
Enrolling in the exclusive jeep Wave program offers access to dedicated helplines and exclusive owner support through maintenance and suggestions. There are additional VIP benefits to Jeep's many nationwide events.
Which Jeep Models Offer Heated Seating?
In the most recent generation of Jeep vehicles, nearly all of the models offer additional trim options with heated seats. You will find these nice climate controlled features in the: Jeep Grand Cherokee, Commander, Liberty and Compass models.
What is the Price level of Jeep Maintenance?
Jeeps are considered average in pricing for annual repairs and replacements. In their class, they are considered less expensive to maintain due to the simplicity of the parts and wide accessibility to replacement pieces. If you maintain the Jeep and routinely inspect the vehicle, it will keep you from having to make larger and more costly repairs in the future.
What Should I Do to Service My Vehicle's 4WD?
Jeep vehicles are famous for their 4WD and off-roading capabilities. Because of this, Jeep has implemented a clear-cut warning system that will provide a message if there are any issues with the 4WD system. There will be a troubleshooting code that is ingrained in the vehicle's computer memory that can be accessed by technicians when taken in for repairs.
What Transmission Difficulties Do Jeeps Face?
Throughout the years, there have been some vehicle recalls due to transmission faults in Jeep vehicles. While these recalls were widespread in the past, more modern solutions ensure that Jeeps are built on consistently quality platforms that provide highly reliable driving.
ZIP CODES - Near 
63005

63080

65401

63303

65584

63069

63011

63101

63021

63301
CITIES Near 
Chesterfield
Sullivan
Rolla
St. Peters
St. Robert
Pacific
Ellisville
St. Louis
Ballwin
St. Charles
Jeep

 Maintenance Schedule

Primary Inspection: 8000 Miles or 6 Months

· Fully Rotate vehicle tires and inspect for signs of undistributed wear and tear.
· Replace oil and oil filter in the engine.


Additional Inspection: 72000 Miles or 54 Months

· Replace Oil filter and Oil in Engine
· Full Tire Rotation
· Overview the Exhaust Piping and System Features
· Inspect CV/Universal joints


Additional Inspection: 104000 Miles or 78 Months

· Full Tire Rotation
· Completely Flush out old engine coolant and replace with fresh, new coolant for proper engine use
· Replace Oil filter and Oil in Engine


Additional Inspection: 136000 Miles or 102 Months

· Full Tire Rotation
· Replace Oil filter and Oil in Engine


Additional Inspection: 152000 Miles or 114 Months

· Full Tire Rotation
· Replace Oil filter and Oil in Engine

REVIEWS
from our 
 Service Customers
Rochelle Woodward 
Richard Blue was amazing! He got me taken care of with purchasing my new Jeep! Stress free!! I will always purchase my vehicles from Laura's! Thank you Richard!!!
Rupsia K. 
We got to work with JD DeLong. He was awesome and very straightforward with everything we wanted to know. It made our experience pretty smooth as compared to a few other dealerships we'd visited. The process of test driving was pretty fast …
Jimmy Williams 
Can't recommend this dealership enough. In a time when dealers are posting fake prices/incentives and doing ridiculous things to get you in a door, Laura is up front every step of the way. I worked with Nick who is honestly the nicest salesman I've ever worked with. I'll absolutely buy my next one from here too!
Ryan Moore 
I just purchased a 2021 Jeep Gladiator Mojave from Laura Chrysler Dodge Jeep Ram on Saturday. I had a great trade experience with Nicholas Polanowski. I negotiated the deal via phone and email and drove 2.5 hours to get to the dealership. …Thanks Ryan, enjoy your new Gladiator!
Amanda Willim 
I worked with Nick on the purchase of a truck. He was absolutely amazing, left no stone unturned. I knew exactly every detail prior to signing any paperwork. Hands down easiest group to work with. I was very impressed with their …Thank you for choosing us, Amanda! Enjoy your truck!
About 
Laura Chrysler Dodge Jeep RAM

 Service Department
Laura Chrysler Dodge Jeep RAM

 Service Hours

Monday07:30 - 17:00

Tuesday07:30 - 17:00

Wednesday07:30 - 17:00

Thursday07:30 - 17:00

Friday07:30 - 17:00

SaturdayClosed

SundayClosed
Jeep Service in Ballwin
 | 
Jeep Service in Chesterfield
 | 
Jeep Service in Ellisville
 | 
Jeep Service in Pacific
 | 
Jeep Service in Rolla
 | 
Jeep Service in St-charles
 | 
Jeep Service in St-louis
 | 
Jeep Service in St-peters
 | 
Jeep Service in St-robert
 | 
Jeep Service in Sullivan