Why Buy Genunine 
Jeep

 Parts?
Jeep

 Parts Commonly Asked Questions & Replacement near 

St. Louis
Why Should You Choose OEM Parts?
Created by the manufacturer for their specific car models, the OEM or "Original Equipment Manufacturer" OEM parts are the exact matching pieces for your vehicle. Additionally, these parts come along with a limited warranty. Using your Vehicle Identification Number (VIN), auto dealerships are able to fit the perfect piece for your car, truck, or SUV. Warranty: A warranty is included with automotive parts. Price: Compared with aftermarket parts, OEM fittings can cost more, but the price matches the quality and specifications of your vehicle. Availability: If your part is not already in stock, parts centers typically order your necessary pieces, which can take a few days to arrive. Quality: These manufacturers branded products guarantee reliable quality and performance.
Is It Acceptable to Purchase Aftermarket Vehicle Replacement and Repair Parts?
Aftermarket parts for cars, trucks, or SUVs that are not supplied from the automaker or OEM (Original Equipment Manufacturer) may be a less-pricy option for a vehicle upgrade or repair. Most generally, independent shops or online retailers have wide catalogs of aftermarket parts that fit a variety of vehicles. There are benefits and drawbacks from choosing aftermarket parts, but many parts often have similar functions and features to OEM versions.
Which Repairs and Replacements are the costliest?
Usually, small replacements are the most common across all vehicles. Small functions or features such as windshield wipers, headlights, taillights, brake pads and rotors, battery, and sets of tires are the most frequently replaced parts of any vehicle. These replacements are always less expensive and easy to complete. These Replacements can cost anywhere between $100 and $500. Larger repairs for engine functions and drive train can be higher, calling for a much larger budget to properly repair.
Why Am I Experiencing "Crow-Hop"?
You may experience crow-hop in your vehicle when the 4x4 driving platform is being used on paved roads or when taking turns. The steering differential controls all wheel axels, causing for the feeling of crow hop when driving in normal instances.
How Do you Operate the Selec-Terrain® Customizable Dial?
There are various settings that come standard in the Selec-Terrain dial that can be adjusted based on your off-roading experience ahead. These options provide steering and handling tunes automated to meet the needs for individual terrains and natural conditions.
ZIP CODES - Near 
63021

63080

63301

65584

63005

63303

63011

65401

63069
CITIES Near 
Ballwin
Sullivan
St. Charles
St. Robert
Chesterfield
St. Peters
Ellisville
Rolla
Pacific
Popular 
Jeep

 Parts & Accessories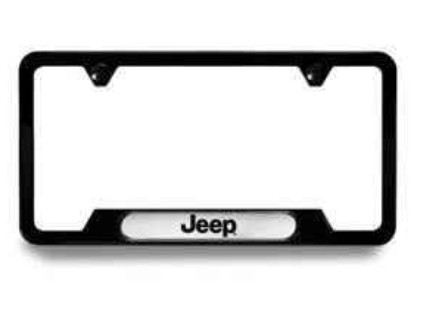 Advanced Locking Gas Cap
Price: $30.85

• With a locking gas cap, you can be sure that your fuel will never be stolen or contaminated in any way. The lack ties with the key of the vehicle, making it exclusive to each car. The locked position sits in a free-wheeling mechanism to ensure that it cannot be broken off.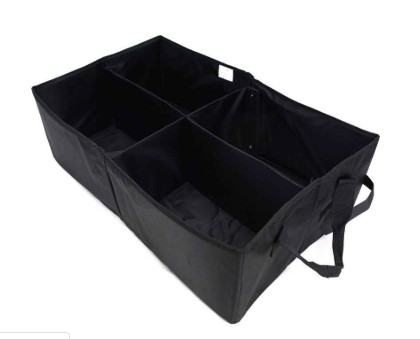 Cargo Tote
Price: $50.00

• Cargo Tote is a handy way to secure items in the cargo area. It is made of Black Vinyl and features the Jeep logo. This portable cargo management item folds up easily for storage and unfolds to 24 x 15" with separators to create up to four compartments. Fits all Jeep vehicles."
• A variety of Storage Bags are available for your active lifestyle to keep your items organized. All Storage Bags are manufactured from heavy-duty materials and include brand logos.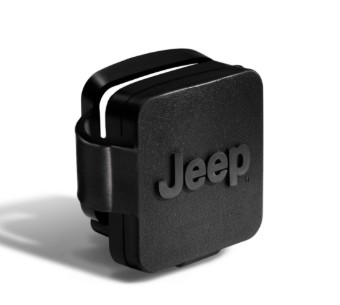 Hitch Plug
Price: $13.00

• Hitch Receiver Plug is Black and features the Jeep logo. It fits a 2 Hitch Receiver and has a right-hand hinge. It fits all Jeep brand vehicles equipped with a 2" receiver."
• Receiver Plugs protect your vehicle`s hitch opening from the elements. Many of our Plugs include a retention strap, four-way wiring plug holder and a brand logo. Made from Santoprene material, the Hitch Plug will not shrink, harden, crack, chalk or discolor.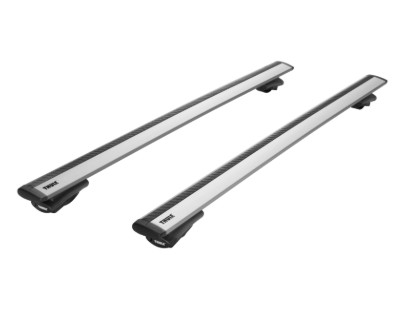 Roof Rack
Price: $300.00

• Brushed aluminum, multipurpose, cross rails that mounts to production or Mopar® raised side rails. Includes T-slot for carrier installation, lockable.
• Roof Rack Crossbars and Side Rails are necessary for use with all Lifestyle Carriers. Crossbars and Side Rails slide and lock at several preset positions for customized cargo carrying.
Jeep

 Parts & Accessories Videos
Five Budget Modifications for Your Jeep Wrangler
If you are looking for some inexpensive, yet high-quality upgrades to make to your Jeep Wrangler, check out this video that shows some of the best budget upgrades available online. Enjoy a selection of various new features and fun add-ons that make your Jeep more like you.
Building a Customized Jeep Wrangler- The Jeep Wrangler is one of the most customizable vehicles on the market, offering a wide range of body mods and performance enhancements. This video shows the process of making a lifted Wrangler and the essential body and performance mods that come along with these upgrades. IF you want to put some extra-large tires on your Wrangler, a lift kit is a must-have aftermarket addition
Fully Modified: The Jeep Wrangler is a Customizer's Dream
The Wrangler offers a variety of parts upgrades that can be made to fit many Jeep model years. See how you can customize nearly every aspect of the Jeep Wrangler with this amazing walk-around of a highly modified Wrangler JK.
Mopar Upgrades: Jeep Wrangler Suspension and Lift
Mopar is releasing a wide range of parts to make sure that your Jeep can handle any outdoor environment with ease. Larger wheels, additional lifts, and amazingly responsive suspension kits makes for a great addition to this off-road beast.
REVIEWS
from our 
 Service Customers
Tonia Hazel 
This was our first time purchasing from Laura Chrysler Dodge Jeep RAM, but it was a really positive experience from beginning to end. We worked with Nick Polanowski for the sales process and my husband did the majority of the discussions …
Ryan Moore 
I just purchased a 2021 Jeep Gladiator Mojave from Laura Chrysler Dodge Jeep Ram on Saturday. I had a great trade experience with Nicholas Polanowski. I negotiated the deal via phone and email and drove 2.5 hours to get to the dealership. …Thanks Ryan, enjoy your new Gladiator!
Amanda Eaton 
Went in December 2020 to find a van. Sales person Mark helped us find the perfect one but it still needed work before we could get it. It took them a while to get it ready but they fixed every problem so when I was able to pick it up it was completely safe and clean for me and my family. Will definitely go back for another vehicle.
Gregg Daly 
The show room was very nice and clean. My salesman Richard Blue was courteous and friendly and I would go back to him and the dealership again. The only down side is that they were busy and I had to wait 2.5 hours to sign the documents with the business manager. That is the longest I have ever waited although as soon as I was in his office it only took 5 minutes. In hind sight I would never go shopping for a vehicle again on a Saturday afternoon but would go back to Laura Jeep Ram.
Remington Lynn 
I bought a pre-owned Cruze from Nick! It was a wonderful experience working with him! It was fast and efficient and he respected my time.
About 
Laura Chrysler Dodge Jeep RAM

 Service Department

There are two theories behind the original Jeep name. The first being the similar sound to cheap, as expressed by the amazingly low price of the first Jeep models. The second thought is that Jeep is an acronym for "Just Enough Essential Parts" showing how the original Jeeps were bare-bones, but offered amazing driving capabilities.

FCA has focused the production of Jeeps inside the United States, but still holds many factories world-wide. The expansive popularity of Jeeps call for international plants to meet global demand. There are a total of 37 Jeep manufacturers plants around the world. Over 20 in America and the remainder spread in Central and Sounth America.

The famed Jeep Wrangler line is completely assembled in the Toledo, Ohio Jeep plant. There are a few additional components or options that come from outside sources, but the manufacturing process is completed entirely inside of the United States.

Jeep has rolled out a recent et of new Mopar made parts to increase performance and efficiency. When dealing with harsh outdoor environments, drivers need to feel in control. With the Jeep Wrangler and Mopar parts at hand, Jeep owners will be excited to combat the great outdoors.
Laura Chrysler Dodge Jeep RAM

 Service Hours

Monday07:30 - 17:00

Tuesday07:30 - 17:00

Wednesday07:30 - 17:00

Thursday07:30 - 17:00

Friday07:30 - 17:00

SaturdayClosed

SundayClosed
Jeep Parts in Ballwin
 | 
Jeep Parts in Chesterfield
 | 
Jeep Parts in Ellisville
 | 
Jeep Parts in Pacific
 | 
Jeep Parts in Rolla
 | 
Jeep Parts in St-charles
 | 
Jeep Parts in St-louis
 | 
Jeep Parts in St-peters
 | 
Jeep Parts in St-robert
 | 
Jeep Parts in Sullivan