Why Buy Genunine 
Jeep

 Parts?
Jeep

 Parts Commonly Asked Questions & Replacement near 

St. Charles
Is Amazon a Trustworthy Source for Purchasing Replacement and Repair Parts for My Jeep?
While Amazon is a highly regarded source for products of all types, to ensure that your replacement products fit or function properly it is best to deal directly with certified repair shops or dealerships.
Why Am I Experiencing "Crow-Hop"?
You may experience crow-hop in your vehicle when the 4x4 driving platform is being used on paved roads or when taking turns. The steering differential controls all wheel axels, causing for the feeling of crow hop when driving in normal instances.
How Do you Operate the Selec-Terrain® Customizable Dial?
There are various settings that come standard in the Selec-Terrain dial that can be adjusted based on your off-roading experience ahead. These options provide steering and handling tunes automated to meet the needs for individual terrains and natural conditions.
Is Craigslist a Reliable Source for Maintenance or Replacement Parts?
You may be able to find parts for your vehicle from sellers over Craigslist, but it is hard to guarantee that parts will be high-quality or the seller is trustworthy. Make sure to do some research and get expert advice before shopping on this site for parts to repair or upgrade your vehicle. .
Which Vehicle Part and Repairs Are Covered By the Manufacturer's Warranty?
While the warrenties offered from Dodge give drivers peace of mind regarding many repairs and replacements, warrenties do not guarantee coverage of every repair or replacement. There are additional warranty options that are offered by Dodge and Ram alike.
ZIP CODES - Near 
63005

63011

65401

63069

63080

63303

63101

63021

65584
CITIES Near 
Chesterfield
Ellisville
Rolla
Pacific
Sullivan
St. Peters
St. Louis
Ballwin
St. Robert
Popular 
Jeep

 Parts & Accessories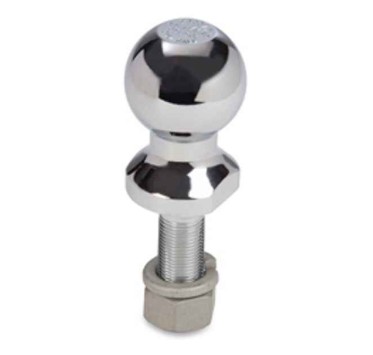 Wheel Locks
Price: $65.00
• Customized Wheel locks made of high-grade Aluminum. The Bolt lock keeps you wheels on safe
• The Individualized Mopar keys mean that you are the only person to have the select key to your wheels, keeping them extremely safe all the time. Available in sets of one or two for each wheel.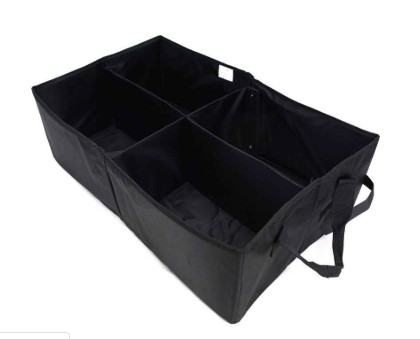 Cargo Tote
Price: $50.00

• Cargo Tote is a handy way to secure items in the cargo area. It is made of Black Vinyl and features the Jeep logo. This portable cargo management item folds up easily for storage and unfolds to 24 x 15" with separators to create up to four compartments. Fits all Jeep vehicles."
• A variety of Storage Bags are available for your active lifestyle to keep your items organized. All Storage Bags are manufactured from heavy-duty materials and include brand logos.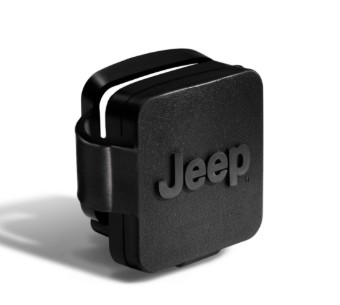 Hitch Plug
Price: $13.00

• Hitch Receiver Plug is Black and features the Jeep logo. It fits a 2 Hitch Receiver and has a right-hand hinge. It fits all Jeep brand vehicles equipped with a 2" receiver."
• Receiver Plugs protect your vehicle`s hitch opening from the elements. Many of our Plugs include a retention strap, four-way wiring plug holder and a brand logo. Made from Santoprene material, the Hitch Plug will not shrink, harden, crack, chalk or discolor.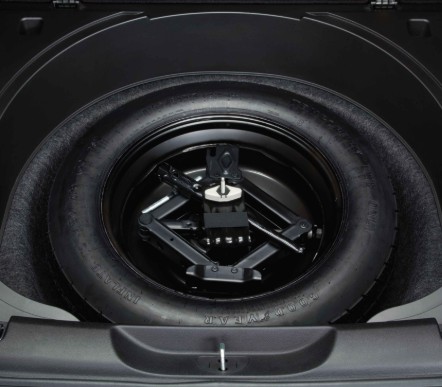 Spare Tire Kit
Price: $352.00

• Spare Tire Kit includes compact spare tire assembly (wheel, tire and valve stem), jack, wrench, and hardware.
• Roadside Safety Kits are designed to be a valuable asset in times of unexpected emergencies. Our extremely well equipped kits have tools to assist you in times of distress.
Jeep

 Parts & Accessories Videos
How to Choose the Best Aftermarket Jeep Parts? One of the Best Add-ons today!- Find out how this amazing tech upgrade for the Jeep Wrangler makes for one of the best aftermarket upgrades available. The video not only reviews the product, but also provides essential installation tips too!
Mopar Upgrades: Jeep Wrangler Suspension and Lift
Mopar is releasing a wide range of parts to make sure that your Jeep can handle any outdoor environment with ease. Larger wheels, additional lifts, and amazingly responsive suspension kits makes for a great addition to this off-road beast.
Review of Various Jeep Wrangler Parts- This review covers in detail various exterior and interior styling add-ons. See how you can fully customize your Wrangler to meet your specific needs!
Outfitting a Stock Jeep with higher Trim Level Options
See how to install one of the more premium upgrades for the Jeep Wrangler with this hands-on guide highlighting the installation process of the Wrangler Rubicon bumper on lower trim models.
REVIEWS
from our 
 Service Customers
Taylor Oldham 
I purchased my Mustang from Nick Polanowski. I was 2 states and over 8 hours away. He made the buying experience an enjoyable one and very transparent. This was my first vehicle purchase on my own and he kept me informed every step of the way. I highly recommend if you're in search of a vehicle to reach out to him.
Rupsia K. 
We got to work with JD DeLong. He was awesome and very straightforward with everything we wanted to know. It made our experience pretty smooth as compared to a few other dealerships we'd visited. The process of test driving was pretty fast and the transaction was as transparent as we could have asked for. I would definitely do business with them again.
Jimmy Williams 
Can't recommend this dealership enough. In a time when dealers are posting fake prices/incentives and doing ridiculous things to get you in a door, Laura is up front every step of the way. I worked with Nick who is honestly the nicest salesman I've ever worked with. I'll absolutely buy my next one from here too!
J Guerrant 
We had a wonderful experience with the Laura Dodge, Jeep dealer in Sullivan, MO. Our Salesperson was Dan Dell and he was superb at everything. Answered all of our questions and was really great to work with. The finance department, Don, was just as amazing to work with as well. Really a great team to work with. Won't go anywhere else to buy from but the Laura Dealership Jeep Dodge in Sullivan, MO. Keep up the great work guys!!! Make sure to ask for Dan Dell as your Salesperson.
jake wallis 
Jamie was a great help at getting me the truck I needed and wanted. Definitely recommend her to help you with your vehicle buying experience.
About 
Laura Chrysler Dodge Jeep RAM

 Service Department

There are two theories behind the original Jeep name. The first being the similar sound to cheap, as expressed by the amazingly low price of the first Jeep models. The second thought is that Jeep is an acronym for "Just Enough Essential Parts" showing how the original Jeeps were bare-bones, but offered amazing driving capabilities.

Jeep has rolled out a recent et of new Mopar made parts to increase performance and efficiency. When dealing with harsh outdoor environments, drivers need to feel in control. With the Jeep Wrangler and Mopar parts at hand, Jeep owners will be excited to combat the great outdoors.

FCA has focused the production of Jeeps inside the United States, but still holds many factories world-wide. The expansive popularity of Jeeps call for international plants to meet global demand. There are a total of 37 Jeep manufacturers plants around the world. Over 20 in America and the remainder spread in Central and Sounth America.

The famed Jeep Wrangler line is completely assembled in the Toledo, Ohio Jeep plant. There are a few additional components or options that come from outside sources, but the manufacturing process is completed entirely inside of the United States.
Laura Chrysler Dodge Jeep RAM

 Service Hours

Monday07:30 - 17:00

Tuesday07:30 - 17:00

Wednesday07:30 - 17:00

Thursday07:30 - 17:00

Friday07:30 - 17:00

SaturdayClosed

SundayClosed
Jeep Parts in Ballwin
 | 
Jeep Parts in Chesterfield
 | 
Jeep Parts in Ellisville
 | 
Jeep Parts in Pacific
 | 
Jeep Parts in Rolla
 | 
Jeep Parts in St-charles
 | 
Jeep Parts in St-louis
 | 
Jeep Parts in St-peters
 | 
Jeep Parts in St-robert
 | 
Jeep Parts in Sullivan