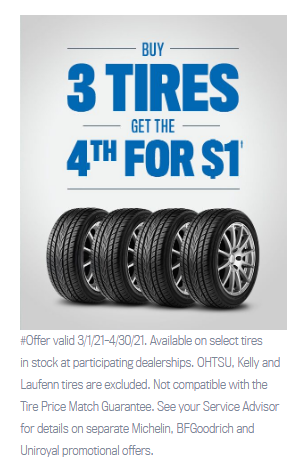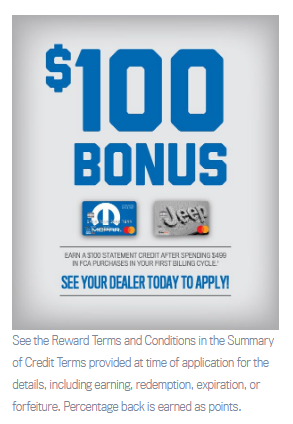 When Should I Check My Oil?
If you are wondering when you should check your oil, Country Chrysler Service recommends that you check your oil every time you fuel up. Lift your car hood and perform a quick visible inspection to ensure that there are no signs or leakage. Check your oil level and inspect the top of the engine for signs of leaks.
When Should I Replace My Brakes?
Some vehicles today have built in sensors that tell you when your brakes require an inspection. If you don't have this feature then you must rely on other indicators. If you notice that it's taking longer to bring your vehicle to a stop and/or you notice noises when you apply the brakes, then your brake pads are likely getting thin. You should book your vehicle in for a brake inspection immediately and have any necessary brake pads replaced.
Can I Replace My Headlights With Bright Lights?
If you are finding that the headlights on your vehicle are not providing you with enough light, you may be able to upgrade them to brighter lights. However, replacing headlights with brighter bulbs gets into a grey area. Several headlamp replacements are actually considered illegal by law enforcement because they are visually distracting to other drivers due to their color or strength.
My Windshield Wipers Stopped Working?
Broken windshield wipers can not only be annoying but extremely dangerous. If your windshield wipers stopped working, your visibility during rain conditions will be severally limited and put you and other drivers at risk. First things first: if it is unsafe for you to drive, pull your vehicle over to a safe spot and stop driving. Call your Chrysler Roadside Assistance or AMA to get help.
Why Am I Getting Poor Fuel Economy?
The reason why most vehicles get poor gas mileage (mpg) and low fuel economy includes the following reasons: You are using low quality fuel Your vehicle needs a tune up You allow your vehicle to idle for long periods
ZIP CODES - Near 
63069

63303

65584

63080

63005

63011

65401

63021

63301
CITIES Near 
Pacific
St. Peters
St. Robert
Sullivan
Chesterfield
Ellisville
Rolla
Ballwin
St. Charles
Dodge

 Maintenance Schedule

3 Months or 3,000 Miles

●Check All Fluids
●Premium Lube, Oil & Filter
●Multi-Point Inspection

18 Months or 18,000 Miles

●Multi-Point Inspection
●Tire Rotation & Balance 4 Wheel
●Fuel Induction Service
●Engine Tune-up*
●Premium Lube, Oil & Filter


27 Months or 28,000 Miles

●Check All Fluids
●Fuel System Service
●Brake Fluid Service
●Multi-Point Inspection
●Premium Lube, Oil & Filter


30 Months or 31,000 Miles

●Multi-Point Inspection
●Battery Service
●4×4 Fluid Service**
●Premium Lube, Oil & Filter
●Wheel Alignment

36 Months or 37,000 Miles

●Check All Fluids
●Multi-Point Inspection
●Tire Rotation & Balance 4 Wheel
●Coolant Conditioner Service
●Engine Tune-up*
REVIEWS
from our 
 Service Customers
Tonia Hazel 
This was our first time purchasing from Laura Chrysler Dodge Jeep RAM, but it was a really positive experience from beginning to end. We worked with Nick Polanowski for the sales process and my husband did the majority of the discussions over the phone with him. He was extremely helpful and had the car clean and waiting for us to test drive when we arrived. Don went above and beyond to get us the best finance deal he could and we were extremely happy!! We will definitely be working with this dealership in the future and willing to refer them to friends and family. We love our Tahoe! Thanks again!
J Guerrant 
We had a wonderful experience with the Laura Dodge, Jeep dealer in Sullivan, MO. Our Salesperson was Dan Dell and he was superb at everything. Answered all of our questions and was really great to work with. The finance department, Don, …
Taylor Oldham 
I purchased my Mustang from Nick Polanowski. I was 2 states and over 8 hours away. He made the buying experience an enjoyable one and very transparent. This was my first vehicle purchase on my own and he kept me informed every step of the way. I highly recommend if you're in search of a vehicle to reach out to him.
Rochelle Woodward 
Richard Blue was amazing! He got me taken care of with purchasing my new Jeep! Stress free!! I will always purchase my vehicles from Laura's! Thank you Richard!!!
Amanda Eaton 
Went in December 2020 to find a van. Sales person Mark helped us find the perfect one but it still needed work before we could get it. It took them a while to get it ready but they fixed every problem so when I was able to pick it up it was completely safe and clean for me and my family. Will definitely go back for another vehicle.
About 
Laura Chrysler Dodge Jeep RAM

 Service Department
Laura Chrysler Dodge Jeep RAM

 Service Hours

Monday07:30 - 17:00

Tuesday07:30 - 17:00

Wednesday07:30 - 17:00

Thursday07:30 - 17:00

Friday07:30 - 17:00

SaturdayClosed

SundayClosed
Dodge Service in Ballwin
 | 
Dodge Service in Chesterfield
 | 
Dodge Service in Ellisville
 | 
Dodge Service in Pacific
 | 
Dodge Service in Rolla
 | 
Dodge Service in St-charles
 | 
Dodge Service in St-louis
 | 
Dodge Service in St-peters
 | 
Dodge Service in St-robert
 | 
Dodge Service in Sullivan