Why Buy Genunine 
Dodge

 Parts?
Dodge

 Parts Commonly Asked Questions & Replacement near 

Pacific
Q:Why Should You Choose OEM Parts?
A: Created by the manufacturer for their specific car models, the OEM or "Original Equipment Manufacturer" OEM parts are the exact matching pieces for your vehicle. Additionally, these parts come along with a limited warranty. Using your Vehicle Identification Number (VIN), auto dealerships are able to fit the perfect piece for your car, truck, or SUV. Quality: Ensure quality and performance guarantee from branded manufacturer products. Warranty: A warranty is included with automotive parts. Price: Compared with aftermarket parts, OEM fittings can cost more, but the price matches the quality and specifications of your vehicle. Availability: If your part is not already in stock, parts centers typically order your necessary pieces, which can take a few days to arrive. Quality: These manufacturers branded products guarantee reliable quality and performance.
Q: What if I Choose to Order Aftermarket Parts?
A: Aftermarket parts for cars, trucks, or SUVs that are not supplied from the automaker or OEM (Original Equipment Manufacturer) may be a less-pricy option for a vehicle upgrade or repair. Most generally, independent shops or online retailers have wide catalogs of aftermarket parts that fit a variety of vehicles. There are benefits and drawbacks from choosing aftermarket parts, but many parts often have similar functions and features to OEM versions. Quality: Quality can easily be reflected in the price. A low price or bargain piece may not be the highest quality option for you. Warranty: Purchasing aftermarket parts does not guarantee a warranty. Price: Aftermarket fittings are often less expensive than OEM options. Availability: These parts are easily accessible from many auto shops. They are often in stock, meaning you do not have to wait extended periods for repair or replacement.
Q:What Repairs Should Require OEM Replacement Parts?
A: After a collision, it is in the best interest for a quality repair of your vehicle to request OEM parts. A non-OEM part to fix body damage may not fit properly or provide the highest-quality repair. It is important to remember that a vehicle's warranty may be forfeited after installing a non-OEM part. If you lease your car and need a repair, ensure you are using manufacturer parts for repairs.
Q: Which Parts and Repairs are Covered by Warranties?
A: Every part in your vehicle may not be covered by your designated manufacturer's warranty. When buying a car, a variety of warranty options such as extended plans, factory warranties, or total coverage can bring you peace-of-mind for future repairs. Here are the parts that are covered and those that are not: • Powertrain Warranty Coverage: -Engine -Transmission -Axles -Gaskets -Transfer Case • Bumper-to-Bumper Warranty Coverage: -All major vehicle electronic or technical systems -AC and heating -Safety features -High-tech systems • Extended Warranty Coverage: -All items are covered under the original factory warranty plan. • Repairs Not Covered Under Warranty -Accidental damage -Exterior or body panel damages -Scheduled maintenance -Environmental damage -Wear and tear items -Interior damage Is Craigslist a Reliable Source for Maintenance or Replacement Parts? You may be able to find parts for your vehicle from sellers over Craigslist, but it is hard to guarantee that parts will be high-quality or the seller is trustworthy. Make sure to do some research and get expert advice before shopping on this site for parts to repair or upgrade your vehicle.
Q:Can the Auto Dealer Fulfill Part Orders?
A: The dealership always provides their customers with the ability to order parts directly. Car and truck dealerships often only provide OEM parts to comply with warranty guidelines. The dealers can utilize your VIN to find the most proper-fitting parts and replacement pieces to fit in your vehicle. Is it Acceptable to Bring In My Own Parts to The Dealership? While you are able to provide the dealer repair team with your own parts, it is important to remember that a warranty may not be provided on the part you provide. They cannot assure you that the quality of the part or installation will match the effectiveness of using an OEM part. Follow recommendations to have your vehicle inspected by professional service centers prior to ordering parts for repair. Additional care taken by factory-trained technicians will ensure that your vehicle's repairs and replacements are necessary.
ZIP CODES - Near 
63005

63301

63303

65401

63021

63080

63011

65584

63101
CITIES Near 
Chesterfield
St. Charles
St. Peters
Rolla
Ballwin
Sullivan
Ellisville
St. Robert
St. Louis
Popular 
Dodge

 Parts & Accessories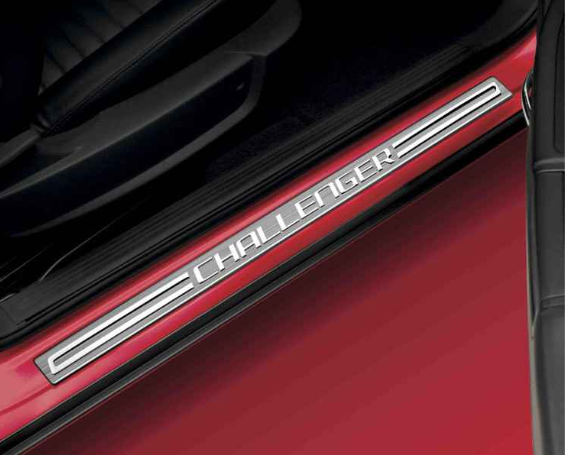 Door Sill Guards
Price: $125.00
Accessory Features:
Set of two Sill Guards with a racetrack featured surrounding the Challenger Logo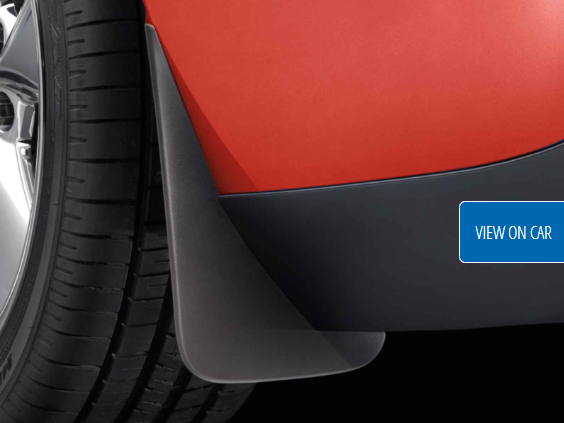 Splash Guards
Price: $65.00
Accessory Features:
Front Splash Guards - Black Molded to each vehicle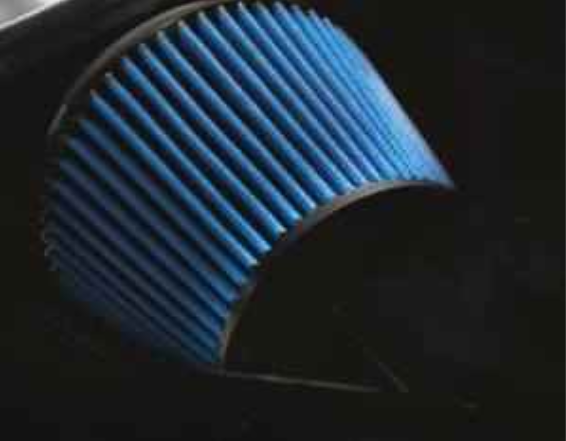 Air Filter
Price: $74.95
Accessory Features:
OEM Replacement Air Filter for 5.7L & 6.4L Cold Air Intake Kits (77070043AC, 77070044AC, & 68239826AA (shaker with Plastic filter adapter).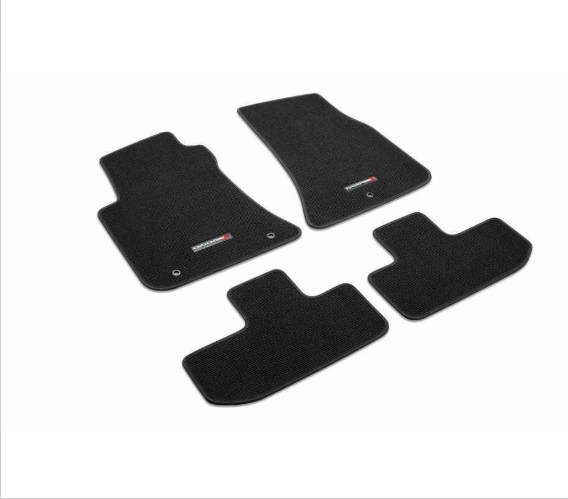 Premium Carpet Mat
Price: $130.00
Accessory Features:
Set of four Berber Carpet Matsfeaturing the Dodge Badge
Dodge

 Parts & Accessories Videos
Exterior Styling Upgrades for the Dodge Challenger R/T
Check out this list of amazing exterior upgrades that can make you Challenger stand out in the crowd!
Performance Mods for Dodge's Performance Models: Challenger and Charger
These Aftermarket Parts are made custom for Dodge Challengers and Chargers.
Dodge Charger Hellcat Air System Installation
Check out this detailed guide that expresses how to cool down air intake temperatures to have your Charger's engine running super cool!
Budget Guide to Dodge Charger Modification
REVIEWS
from our 
 Service Customers
Rupsia K. 
We got to work with JD DeLong. He was awesome and very straightforward with everything we wanted to know. It made our experience pretty smooth as compared to a few other dealerships we'd visited. The process of test driving was pretty fast and the transaction was as transparent as we could have asked for. I would definitely do business with them again.
Taylor Oldham 
I purchased my Mustang from Nick Polanowski. I was 2 states and over 8 hours away. He made the buying experience an enjoyable one and very transparent. This was my first vehicle purchase on my own and he kept me informed every step of the way. I highly recommend if you're in search of a vehicle to reach out to him.
Amanda Eaton 
Went in December 2020 to find a van. Sales person Mark helped us find the perfect one but it still needed work before we could get it. It took them a while to get it ready but they fixed every problem so when I was able to pick it up it was completely safe and clean for me and my family. Will definitely go back for another vehicle.
Tonia Hazel 
This was our first time purchasing from Laura Chrysler Dodge Jeep RAM, but it was a really positive experience from beginning to end. We worked with Nick Polanowski for the sales process and my husband did the majority of the discussions …
Bryan Fitzgerald 
Great experience. Very straight forward honest people. I traveled 1600 miles and I made the right decision. I will buy from them again. Mike and Rich were great. Thanks
About 
Laura Chrysler Dodge Jeep RAM

 Service Department

Ensure that your replacement part is covered with the included part and installation warranty that come standard with all Dodge OEM replacements.

Dodge has been a leader in high performance cars and trucks for over on hundred years. Dodge vehicles are suited for a variety of tasks and can be useful for everyday use or for professional purposes. Dodge works along with Mopar to create the highest quality parts for their cars. Visit a certified Dodge technician to receive a detailed inspection to determine which parts are best suited for your car.

If you decide to buy an OEM part, you will be satisfied to know that the part was made directly in a Dodge factory. Mopar is the direct manufacturer of all certified Dodge parts and will provide your vehicle with the highest quality replacements and upgrades that are offered to fit your vehicle perfectly. Ensure you are falling under the vehicle warranty by making replacements with OEM parts.

The Dodge OEM parts built by Mopar have been engineered to fit perfectly with factory vehicle specifications. For excellent functionality and high performing parts, ensure you make the choice to replace with OEM Mopar parts.

The price of an OEM Mopar part may come at a higher tag than aftermarket options, but the OEM parts are built to last. Not only do they have a quality that matches the original vehicle part, they are also designated with an installation warranty and are custome made to fit Dodge vehicles.

The Mopar OEM platform is present in each and every Dodge Vehicle. When you are faced with the need to replace or repair specific parts, you should consider the wide range of benefits that are offered through the Dodge OEM program. Aftermarket parts lack originality and quality like the OEM parts do. Guarantee that your Dodge vehicle is in good hands whenever a replacement is needed by taking your Dodge to a certified technician at a dealership or repair center.
Laura Chrysler Dodge Jeep RAM

 Service Hours

Monday07:30 - 17:00

Tuesday07:30 - 17:00

Wednesday07:30 - 17:00

Thursday07:30 - 17:00

Friday07:30 - 17:00

SaturdayClosed

SundayClosed
Dodge Parts in Ballwin
 | 
Dodge Parts in Chesterfield
 | 
Dodge Parts in Ellisville
 | 
Dodge Parts in Pacific
 | 
Dodge Parts in Rolla
 | 
Dodge Parts in St-charles
 | 
Dodge Parts in St-louis
 | 
Dodge Parts in St-peters
 | 
Dodge Parts in St-robert
 | 
Dodge Parts in Sullivan